We are working with Hull 4 Heroes to secure jobs for local veterans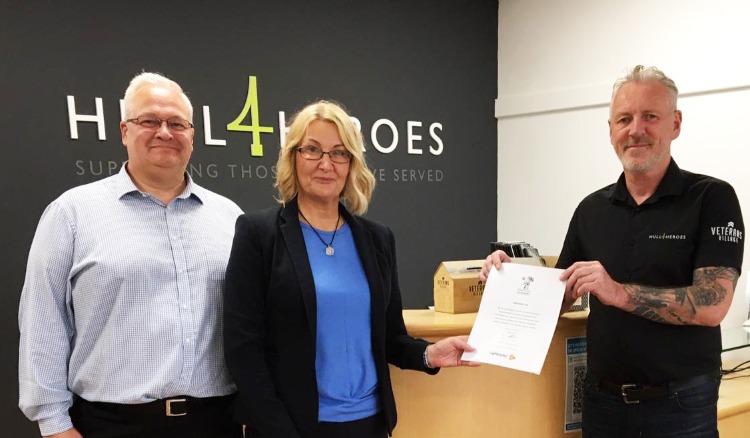 We've been working with Hull 4 Heroes on a new initiative that aims to provide employment opportunities for veterans looking for work.
Our partnership with Hull 4 Heroes spans almost two years. During this time, we've provided support for the charity's ongoing cleaning, painting and facilities management. This includes a weekly cleaning and window cleaning service of its premises, various painting services and even the redecoration of a new home for a veteran in the region.
Vicky Roberts our Commercial Director said: "It's been incredibly rewarding working with Hull 4 Heroes over the last two years. Its growing network of support creates homes, provides education, and sources employment for veterans who might otherwise become homeless.
"I speak for the entire team when I say we've all been inspired by the commitment to bettering life for veterans, which is why we want to go one step further with our support and offer employment to veterans at Lightowler.
"We're delighted to have signed the Armed Forces Covenant. This is 'a promise to ensure that those who serve or who have served in the armed forces, and their families, are treated fairly'. What this means for us at Lightowler, is that when we're looking to recruit, we'll offer the same opportunities for veterans as we do for 'civilians'.
"We offer on-the-job training and a variety of professional qualifications to help veterans back into the working world. We'll be working with the Hull 4 Heroes team to find opportunities for those who want to find jobs and continuing our support for Veterans Village in whatever way we can."
Paul Matson, founder of Hull 4 Heroes, added: "We are forever amazed by the generosity of the businesses and larger community in Hull.
"Lightowler has been a dedicated partner to the charity, providing regular practical help for our team so we can get on with our day jobs without worrying about cleaning our offices. During lockdown, our team delivered food packages to veterans, and Lightowler deep-cleaned our warehouse facilities during that time.
"Signing the Armed Forces Covenant and working with us to secure work for out of work veterans is brilliant. It really has the potential to change lives."
If you're reading this and would like to know more, click here.