Q&A: Get to know our new recruits!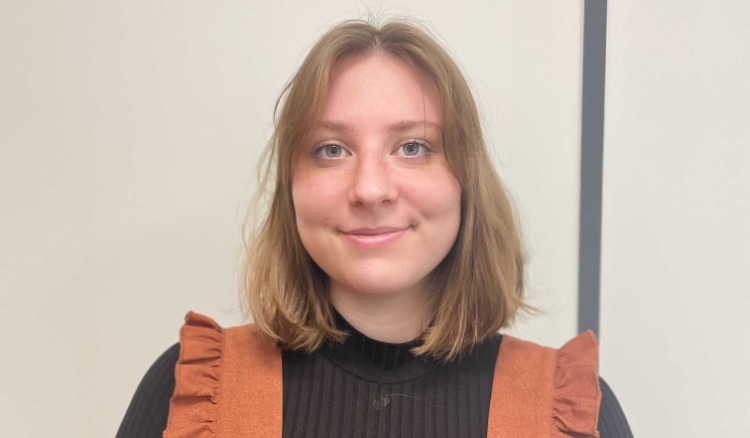 We chatted to a couple of the newest members of our team here at Lightowler, Megan Cawkwell and Daniel Yates, about their experience with the business so far and what they've enjoyed most about working at one of East Yorkshire's oldest cleaning, painting and facilities management firms.
How long have you been working at Lightowler? And what's your role?
Megan: I've been at Lightowler just over a month now, and I'm part of the business support team.
Daniel: I'm a sales and marketing apprentice and I've been here for almost a year. I initially started off in business support, but quite quickly it was recognised I would be better-placed in sales. Lightowler gave me the opportunity to pursue that. And I really enjoy my work in this team.
What does your job at Lightower entail?
Megan: my role is really varied. At the moment, we have a big drive on recruitment, so I'm spending quite a lot of time checking the job adverts we have live, filtering applications and arranging interviews.
We're on the lookout for regular cleaning staff, relief cleaners and window cleaners – so if you're reading this and would like to find out more please get in touch!
I'm also responsible for lots of jobs relating to the day-to-day running of the business. This ranges from helping our operatives when they ring with questions and logging them in and out from client sites to admin and business support.
Daniel: I do a bit of everything, which makes each day interesting.
I sometimes travel with our Lightowler operatives to sites and undertake client audits. I also approach new businesses who might require our services and look at our existing customer base to see where we might be able to help them further.
Lightowler is committed to the highest levels of customer service, so we're constantly evaluating our work with clients to make sure they get the best results.
What part of your role do you enjoy the most?
Megan: Speaking to operatives and helping them out to do the very best job is really rewarding. It's not something I expected to feel comfortable doing – as I'm naturally a bit of an introvert - but I've really enjoyed it.
Lightowler also offer lots of training opportunities, so I'm keen to do more and help better the business. I've been working to understand our specialist internal systems and so that's something I'm looking forward to utilising further. My previous job was 'client side', so it's been really interesting to work on the 'contracted side' and interact with people on a more personal level.
Daniel: Interacting with our customers is without doubt my favourite part of the job. We have a large and varied customer base and learning about their businesses and where our services can make the most difference is what I'm most passionate about.
Anything else you'd like to add?
Megan: I'm really enjoying my time at Lightowler!
Daniel: I currently study at the Hull Business Training Centre – remotely at the moment – and I'll have my end point assessment with an interview at the end of my 18-month apprenticeship. I'd like to stay on when my apprentice contract comes to an end.
If you're looking for a new role, get in touch! We're currently recruiting and applications are now open. Please visit our Facebook page for more information: www.facebook.com/lightowlercareers